Charlotte Has Partnered With Mecklenburg County To Build The Longest Biking Trail In North Carolina
The City of Charlotte is partnering with Mecklenburg County to create a 26-mile trail and greenway facility that will stretch all the way from South Carolina, through Pineville and Uptown Charlotte, then up to UNCC until it hits the Cabarrus County line in Harrisburg.
The finished project will be called the Cross Charlotte Trail (XCLT). Once completed, it will officially be the longest paved biking trail in North Carolina...
Read Full Article HERE
Source: http://www.charlottestories.com/charlotte-has-partnered-with-mecklenburg-county-to-build-the-longest-biking-trail-in-north-carolina/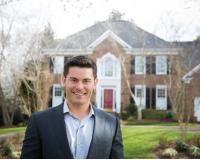 I'm a lifetime resident of South Charlotte and currently reside in the Berkeley neighborhood off Ballantyne Commons & Providence Roads. I pride myself on fast communication and providing the abso....