If you've been down Providence Road lately, just over 485, you've probably noticed that construction and development at Waverly is bumping right along. With retail and restaurants now open, and more openings set for the coming months, the multi use community is well on it's way to becoming the bustling, happening place that it's developers had hoped for.
Currently, you can satisfy your burrito and salsa cravings at the Austin, Texas based chain restaurant Chuy's, which opened it's doors in mid December. You can get your fill of nuggets and waffle fries at the Chic Fil A drive through, or stop at Panera for soup and salad, both of which opened it's doors recently. At the moment, Ulta is the only retail spot open, however, not for long. An upscale women's boutique, Mainstream Boutique, has recently announced it's space at the shopping center.
Soon, we will be making reservations for sushi at Yama, popping in to Carolina ale House for a cold one, filling up with a fancy burger at Ted's Montana Grill, who will be opening their first restaurant in Charlotte at the Waverly shopping center. The owner's of Dogwood Southern Table and Bar in South Park's Sharon Square have announced their newest project, The Porter's House, which will have it's home in Waverly. The best meal that I've eaten in a long time was at Dogwood over the Christmas holiday, and I'm beyond excited that the owner's are bringing another spot, destined to bring the same deliciousness, into my back yard!
Probably the most awaited, most anticipated opening of all for the shopping center, (well, at least for me), is the opening of Whole Foods, set to open in Spring of 2017. When I spoke with the manager of Whole Foods at South Park, I was told they are shooting for a May opening, (fingers crossed).
If you'd like to read more about retailers and restaurants coming to the community, or check out Waverly's interactive site plan map, click here.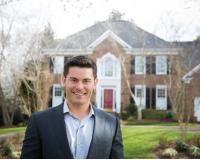 I'm a lifetime resident of South Charlotte and currently reside in the Berkeley neighborhood off Ballantyne Commons & Providence Roads. I pride myself on fast communication and providing the abso....