Looking for some place new to eat or perhaps just a great restaurant you have not visited in a while. Here are some of our favorites places to eat in and around the Charlotte area...
The Melting Pot– 901 Kings Drive, 704-334-4400
it's a fondue restaurant, a unique experience
Mc Ninch House – 1800's Queen Anne house, uptown, 704-332-6159
Cajun Queen – Cajun food, 1800 East 7th St., 704-377-9017
Bill Spoon's BBQ – 5524 South Boulevard, 704-525-8865,
down home old southern food like Brunswick stew, hush puppies, bbq-pork, slaw
Mac's Speed Shop –2511 South Boulevard, 704-522-6227, another local favorite for BBQ and smoked pork chops..
Brixx's Wood fired Pizza-
Fuel's Pizza – local pizza that everyone likes
LaVecchio's Seafood Grill – 214 N. Tryon, 704-370-6776
Green's Lunch – West 4th street, 704-332-1786, known for its hotdogs, founded in 1926, oldest place in Charlotte serving food I think… best for lunch?
The Fig Tree– 1601 East 7th St., 704-332-3322, French and Italian fine dining
Eddie's Place – in Cotswold, Local restaurant/diner with local food.
Grits, biscuits, etc. 617 Sharon Amity Rd, 704-442-0147
Price's Chicken coop – 1614 Camden Rd, 704-333-9866
Cash and carry, best fried southern chicken ever. No seating, must take it to-go, lines around the corner.
Merts –214 North College St, 704-342-4222, uptown, low country food, ,
Providence Rd Sundries, 1522 Providence Rd, 704-366-4467,
under new management —
Atherton Mill – location is just the old Mill factory area, turn into different restaurants , sites
The Penguin, 1921 Commonwealth Ave, 704-375-6959 in Plaza-Midwood,
fried pickles and Tupelo Special(banana and Peanut butter sandwich)
Lupie's Café– 2718 Monroe Rd, 704-374-1232
great southern cooking, known for it's chili, but can get grits etc…
Dish – 1220 Thomas Ave, 704-344-0343, Plaza Midwood, chicken
Charlotte Café – 4127 Park Rd, 704-523-0431 meatloaf, fried fish… (it's okay, local)
Hickory Tavern – 11504 Providence Rd, 704-847-4408 best sports bar,
used to be very smokey.. not sure if it's the same
Boardwalk Billy's – Dilworth location, 1514 East Boulevard, 704-332-9292
sports bar- very much like the beach places, peanut shells thrown on the floor, shrimp/clams served in buckets or on paper on table
Stool Pigeons – 212 Church St, 704-358-3788, sport bar by the stadium,
just a Beer joint with a couple of good appetizers
Pressley Park Restaurant
740 Pressley Road, Charlotte, NC 28217-4614 (704) 525-9393- lunch only
Skyland Family Restaurant – Breakfast/lunch/dinner type diner restaurant
4544 South Blvd # A, Charlotte, NC 28209-2862 (704) 522-6522
Basil's Restaurant
4548 Old Pineville Road # A, Charlotte, NC 28217 (704) 529-0059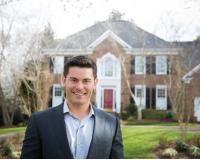 I'm a lifetime resident of South Charlotte and currently reside in the Berkeley neighborhood off Ballantyne Commons & Providence Roads. I pride myself on fast communication and providing the abso....