Oktoberfest in Charlotte NC
How do you know that fall is here? Carolina Panthers football games…pumpkin spice lattés…too many people wearing Ugg boots. Hold on to your North Face jackets, because fall means that it is time to celebrate Oktoberfest in Charlotte! What started as a royal German wedding celebration in October of 1810 is now one of the best fall festivals in Charlotte and I will tell you about some of my favorite places to celebrate.
The Waldhorn
Let me start by disclosing that this is my favorite of the Oktoberfest festivals in the area. Touted as the most authentic
Oktoberfest in Charlotte, Owners Tom and Gitta Maier bring Swabian tradition to the Bavarian holiday. Held under a huge tent at the Waldhorn Restaurant in Pineville (behind Carolina Place Mall) this outdoor party features real German beer, live music, and some incredible food. Unlike most outdoor festivals, where you are lucky to find a pretzel and a dry corn dog, the Waldhorn serves gourmet style German cuisine outside! They have brats, oven roasted chicken legs, apple strudel, pretzels, and schweinshaxe. Sch-what? Schweinshaxe ( sch- vine- hawks- uh) is a pork shank cooked roast-beef style. If you like roast beef, you will like this (if you cannot already tell, this is one of my favorite Oktoberfest foods). While they have lots of parking, it fills up quickly. If the parking at the restaurant is full, you can also park at the James K. Polk historic site next door, or at Ashley Furniture or Havertys. Pro tip: Be smart, just Uber. Also, bring cash! While parking is free, the event is cash only, so bring cash for admission, food and drinks.
For more information: http://www.waldhorn.us/oktoberfest/
When: 5:00 pm to midnight every Friday and Saturday from September 18th to October 10th 2015
Where:12101 Lancaster Hwy, Pineville NC 28134
Cost: $4.00
Charlotte Oktoberfest
Charlotte Oktoberfest is more your traditional beer fest, but with a local twist. This half- day outdoor event features
individual tents, each with a local, national or international brewery. Charlotte Oktoberfest has an impressive list of international heavy hitters like Weihenstephan, Spaten, and Strongbow, but this is one of the best opportunities to try local beer from both the southeast region and many from breweries based here in Charlotte. The extensive brewery list includes Charlotte favorites like Olde Mecklenburg, NoDa, Heist and boasts over 45 breweries from North Carolina alone! Though this event is known for beer, there are also wine and cider vendors as well. For the first year, Charlotte Oktoberfest has an app which "features updated breweries, beers, charities, sponsors and Safe Transportation options."
Pro tip: Bring sunscreen. Be smart, just Uber. Uber has a special promo code; OKTOBERCLT15 for a free first ride (up to $20). Also there are special hotel rates through the DoubleTree by Hilton, Charlotte. Call 704-227-2815 to make a reservation.
For more information: http://www.charlotteoktoberfest.com
When: 12:30- 6:00 pm October 3rd 2015
Where: NC Music Factory 1000 North Carolina Music Factory blvd Charlotte NC 28206
Cost: $45 for General Admission (entry at 2:00) Premium Tickets are $65 and get you into the event at 12:30 pm.
Have any questions about Charlotte, Weddington, Waxhaw, NC or Fort Mill, SC area, or interested in buying or selling a home? Call Katharine McFalls with RE/MAX Metro Realty at 704-651-0787 or [email protected]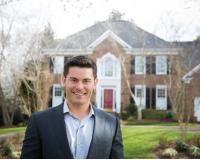 I'm a lifetime resident of South Charlotte and currently reside in the Berkeley neighborhood off Ballantyne Commons & Providence Roads. I pride myself on fast communication and providing the abso....